sort by best latest
I want to visit Dubai, United Arab Emirates. As the city has lot of amazing landmarks like Burj Khalifa, Dubai Fountain, Indoor Ski Resort and Palm Islands. Besides this, short stay accommodation is easy to find, from luxury hotels to serviced short stays you can choose the best for you. And I want to visit China, Spain, India and Rome too.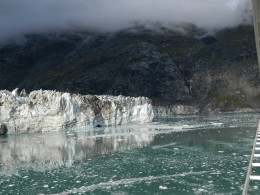 We have seen a lot of the countries we wanted to visit in the last year ,Alaska was a big favorite + Greece & Ireland!(Visited about 20)
However I still want to visit many more like Croatia ,Norway, And more of Eastern Europe as well as go back to Iceland,Ireland,South Africa for a safari. We worked hard for our travelling, Right now we are in Spain !!