sort by best latest
Try the 7th arrondissement of Paris - I stayed there and it was great because it wasn't terribly expensive, yet it was close to many attractions such as: Tour Eiffel, Musee d'Orsay, Musee Rodin, etc.
I do want to mention that the subway system is great - it's like a big spider web and You can get anywhere You want to go with it. It's also fairly inexpensive. I learned the hard way after spending nearly two hundred euros in my first day there on taxis.
If You have lots of time, Pere Lachais Cementary is certainly a place to visit (where the likes of Oscar Wilde and Jim Morrison are buried). It is a little on the outskirts of the city but changing a few subways along the way will get You there.
Good Luck and have an awesome vacation! : )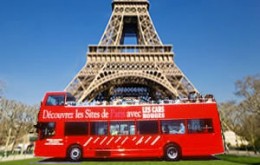 I don't think you can go wrong in Paris.
However the 7th and 8th are excellent because many of the attractions are within walking distance and you always have the option to pay for 3-5 day pass to board one of those hop on and off open air tour buses. They come by every 15-20 minutes.
Below is a link breaking down your arrondissement choices.
I usually stay in the 4th, for the convenience of being near to most places, and night-time Seine views. Some recent articles stated the area, particularly the Marais is rife with pickpockets etc. I think it's a little exaggerated, and one just need to be sensible.
If you intend to make a lot of side trips, to Versaille, Loire Valley etc, then I would recommend that you try to be near to the train stations where you'd be leaving from. Paris' subway is convenient, but it's still quite a drag to have to take the metro after returning to the train station. Especially if you have luggage of any sort.