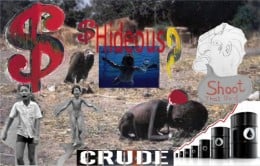 Acting on the world.

Actualizing.

As a visual artist, I measure my success first and foremost internally. My work has to fulfill some internal desire. Something I cannot speak because I have no words to describe what I am trying to talk about. Only that afterwards for an undetermined measure of time I feel something that tells me I am alive. None of these after feelings are unpleasing, all of them are satisfying, if not, then I have not reached success. I believe they are the feelings that are born from self-actualization. That come from the ability to add some thing, to the world from inside my mind. To make some thing exist from my efforts, acting on the world.

All other measures of success are secondary to this for me.