I published this hub http://dalehyde.hubpages.com/hub/Your-F … -Potential approximately 30 minutes ago and just now realized it is not on my profile page. (http://dalehyde.hubpages.com/#mycontent_all_hubs)

This hub has plenty of photos on it so that should not be the issue. I realize that newly published hubs are "idle" for the 24 hour period, but my last two hubs showed up on my profile immediately. Also the hub did appear in my feed.

This hub is not showing on the category page either.

I was able to feature the hub on my profile page but it simply does not show up below the feature slideshow.

Any ideas on this?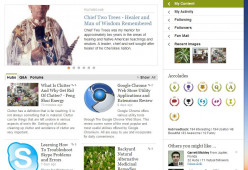 I am using the latest version of Chrome and Windows 7, 64-bit.