I am having some technical issues. I will try to be as specific as possible ...

----

My System Configuration:
Mac OSX 10.5.8
Safari 5.0.6 - Note: This is my default browser of choice.
FireFox 16.0.2
Flash Player 10.3.183.86 - Note: This is the highest version my OS will support.

----

Issue #1: Can't insert URL links into Hubs

Using Safari: When I try to insert a link into a hub, the "Insert" button won't work. Moreover, the "My Hubs", "Amazon" and "Hubs" tabs are all blank so I can't chose any suggested hubs - because there are none as you can see in this screen shot: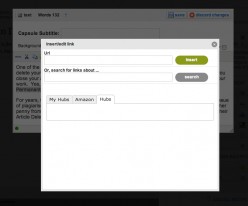 When I checked older hubs, I could not add links to them, either and opening the links already there showed blank URL text boxes even though the links do actually work.

Using Firefox: I can see URLs in the text boxes of older hubs and can add links without problem.

Issue #2: Amazon Capsules Not Showing / Contents Won't Display

Amazon Capsules are not showing in hubs. When I go into Edit mode, the capsules are there, but the previews are not. Here is an example hub. The capsule is visible in Edit mode: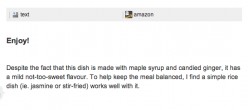 But, the preview is not showing: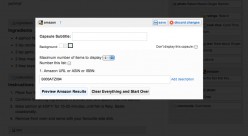 And, the capsule is missing from the published hub:




At first, I thought it was because the items were no longer available, but this is not the case and when I try to insert new items, they will not preview either.

This is the case in both Safari and Firefox. I had my husband check these hubs on his PC (Windows 7 Ultimate, Firefox 21) and he cannot see the Amazon items, either.

Any help with these issues would be sincerely appreciated!