Is there a way where I can send details of errors found in HubPages?

For example I get this error msg when I clicked a link from Learning center

Page URL:
http://hubpages.com/learningcenter/Comm … d_22578144

Error Msg------------
404. That page doesn't exist.

The author may have decided to delete it, or there could be an error with the URL that you are using.
----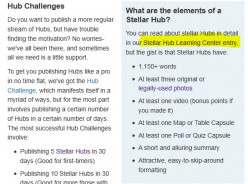 I found similar 404 error in a previous occasion.