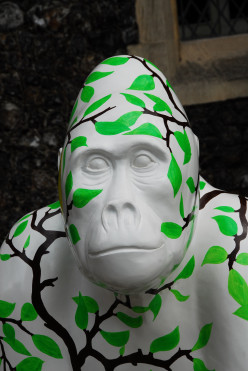 I came across this ad on another Members Hub last night. Truthfully, I was a little surprised at the language and the tackiness of the Ad. I don't think it sets a very nice tone on these pages at all. Truthfully - it offends me.
'(2 people spied on you) Yeah, it sucks and it's pretty weird when you don't know that you're being spied on online. People and companies spy on you by planting cookies on your browser. But they.re not friggin choc-chocolate chip cookies or something delicious like that. These cookies are crummy and allow the sites to follow you around the web. To see who's spying on you, check out our Spy Guard. It's pretty cool. It's free and the results will shock you. See Who!'

Are cookies being collected in order for Google Ads to be placed on our Hubs. I have been wondering for days about this - because Ads have begun appearing on my own Hubs which are directly related to personal searches I have made recently in relation to a holiday I am planning to go on. The same sites I used to search for this accommodation are being placed on my own Hubs.
Can anyone shed any light on this and if so is anyone else seeing this Ad or is it just me?