I have never tried to get into affiliate marketing and never thought about. I have been working in private company since last year after completion of my graduation. Last month, I left my job to become full time blogger. I have been earning good amount from adsense, later I thought I should also get into affiliate marketing.

I added few amazon capsules to my old articles before 2 days, now I am happy to announce that my articles started getting clicks on my amazon affiliate links.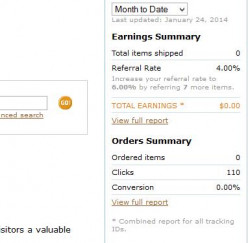 Now I am awaiting for my first affiliate earning.