Following on from the recent blog post about hub scores and how they are changing, I wanted to do some analysis, mainly to satisfy my own curiosity as to how many hubs are reaching a certain hub score.

I created a standard deviation bellcurve, based on the bellcurve shown in the blog post; for the stats fans out there, the average score was 61 with a standard deviation of 14.

You can see the bellcurve below, although it's not identical to the one in the blog post, it's similar enough for some data to be drawn.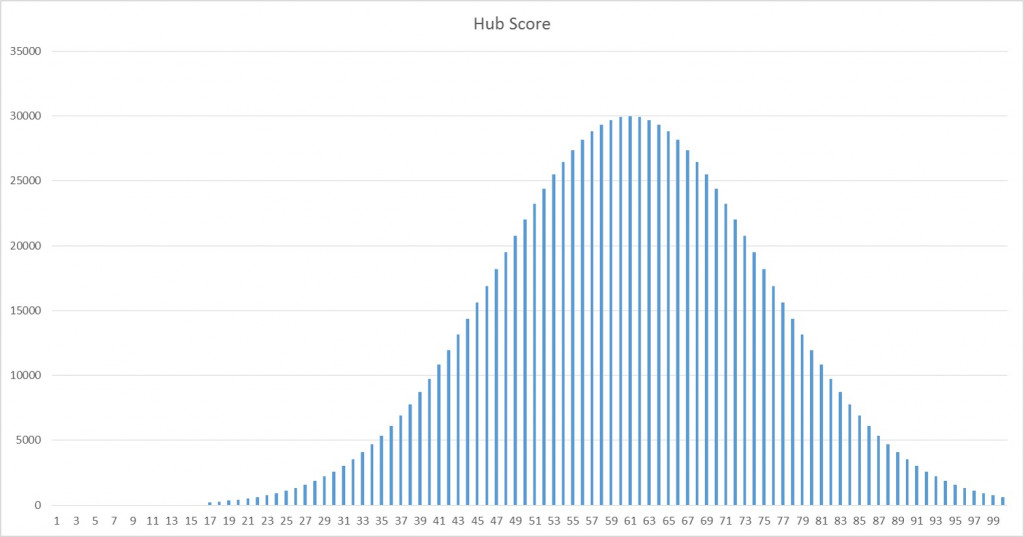 As you can see from this, hub scores range from around 17 up to 100, with the bulk of hubs scoring between 47 and 75. Based on this bellcurve, we can work out how many hubs are scoring at, below or above a certain threshold: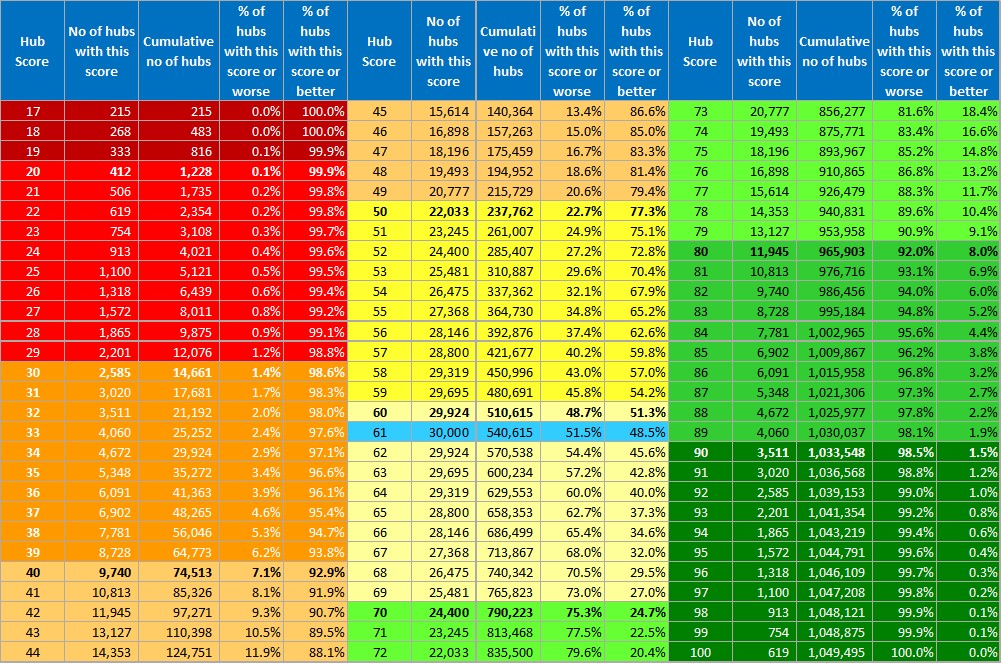 If the figures and bellcurve are too small to read, you can see them in a Google Doc that I have shared here: https://docs.google.com/document/d/1B0- … sp=sharing

So, what does this tell us? Here are the main takeaways:

- The average score for a hub is 61
- There are just over 1,050,000 hubs that have been assigned a hub score
- Based on monthly page views via Quantcast (28 million), if these were distributed to each hub evenly (which of course they are not) each hub gets on average 27 views a month; obviously, the page views are going to be skewed towards higher scoring hubs, but I don't have that data to hand
- We can also estimate the percentage of hubs that get a certain score or better; here are the key thresholds

- 77% of hubs score 50 or better
- 51% of hubs score 60 or better
- 25% of hubs score 70 or better
- 8% of hubs score 80 or better
- Only 1.5% of hubs score 90 or better
- Only 0.4% of hubs score 95 or better

Please feel free to add your own thoughts.