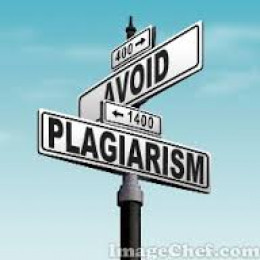 Probably your best bet is to contact a copyright lawyer. However this excerpt from www.writing-world.com/rights/plagiarism.shtml may be helpful especially the 2nd paragraph..
Only the actual copyright holder can initiate an action against a copyright infringement. It's up to you to make contact, and to state your demands. First, decide what, exactly, you wish to accomplish. Do you wish to have the material removed from the infringer's site? Are you willing to allow the material to remain where it is as long as you're given proper attribution? Or do you wish to be paid for the use of the material?You must also determine how far you are willing to go to achieve your goals. If the infringer refuses to accede to your request, how much time and effort are you willing to invest in the battle to come?
If you cannot locate a "higher authority" to help you, the next step is to contact the ISP that hosts the infringing Web site. Under the terms of the Digital Millenium Copyright Act, ISPs are required to remove material if they are notified that the material infringes upon someone's copyright. The infringement does not have to be "proven" (e.g., in court); the statement by the author that the material is an infringement is sufficient. "The notice of infringement ... makes the ISP responsible once notified of the infringement in writing, and is signed 'under penalty of perjury.'"
If you are unable to obtain satisfaction by contacting the infringer, contacting someone in authority over the infringer, or contacting the infringer's ISP, then often the only recourse left is legal action. However, many would say that the time to consult a lawyer is not when all other options have failed -- but before you even begin to attempt to deal with a copyright infringement. Unfortunately, for many authors this option often appears too intimidating or too expensive -- which is, perhaps, why so many pirates still sail the electronic seas!