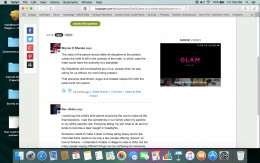 Please note, to the right of the thumbs up/thumbs down is a selection of options. First is a statement of how old the comment is and 3 possible options follow to the right of that.

1.Delete 2. Comment 3. Select as best answer

Choose delete if that is your wish. When you click on delete you will be asked if you are sure you want to delete that answer and all you have to do is click on yes (delete).

Please see the screenshot I provided.