Gobble Gobble!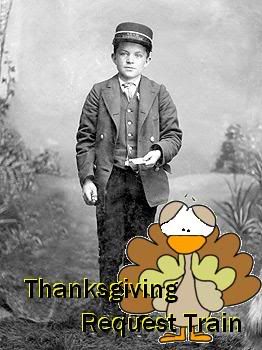 This request train will be open for requests until Sunday Morning, to give folks plenty of time to finish their requested hubs before Thanksgiving morning.

How it works:

Since I'm starting the train, the next person in line will go to my profile page and click the link to request a hub from me. Then whoever posts next requests a hub from the person that requested from me, and so on. Let's see what we can come up with as far as new requests go by Sunday morning!

***Disclaimer: You can ALWAYS make hub requests after Sunday, but the time frame for this train is short to give us a burst of new hubs to read while we're digesting our turkeys. When you've finished the hub answering the request, remember to come back here and link it!