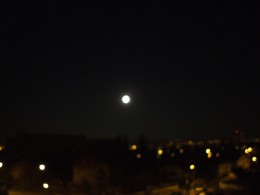 Hey, I'm looking at it right now from Dijon, France. It's actually quite beautiful! It's also quite bright, illuminating my room. Local time here is 5:35 AM.
Here, I took a picture of it

It's a bit out of focus but that's the best my camera can do at night.