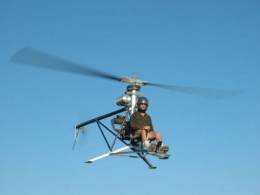 This is weird but I dreamt that about a week ago. Instead of flying on my own I was is a little go cart with a propeller. I was swaying this way and that (like a fly) but I was still trying to control the steereing with my feet. I was tiny but not as tiny as a flea but as big as a fly and therefore - swatable.

What was great about the dream was that I had stealth mode so that nobody would swat me dead but in stealth mode would fly a lot slower.

i don't remember where I went. I was just flying in this open sled that was steered by the feet and the propeller was on top like a helicopter.