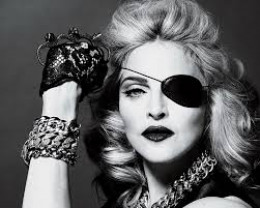 Being lost in the shuffle, even disappearing entirely. Must learn to raise & fend for himself/herself early or he/she would not mentally nor psychologically survive the familial environment in order must learn to SWIM or SINK fast, very fast. Have from necessity a strong survival mechanism.

Adopting various behaviors in order to be noticed. Must have an aggressive persona just to be noticed. In certain instances, becoming completely anonymous. Feeling that he/she does not matter in the least. Falling into a mental, even psychological bottomless pit for which there is very little, if no return. Being constantly ignored & a non-entity is totally par for the course of events.

Also not having the burdens of & somewhat more freedom than the oldest child in a large family. Can easily separate from the family & establish his/her OWN way. Do not have as much responsibility as the oldest child-more FREE to establish his/her OWN lifestyle & brand.