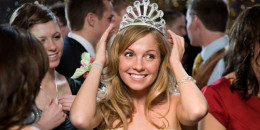 1. Ostentatious display of wealth & power.
2. Elevation & deification of celebrities & other powerful people.
3. Extroversion-the louder, pushier, more aggressive, & more bombastic a person is, THE BETTER.
4. Personal appearance. The more beautiful and handsome a person is, THE BETTER.
5. Youth. Youth is THE PRIZE in our culture and society.
6. Ostentatious religiosity.
7. Being popular & well-liked; being considered the everyperson so to speak.
8. Exercise of brute force/exhibiting brute energy.
9. Swag in both men & women. The more swag, THE BETTER!
10. Winner takes all culture.