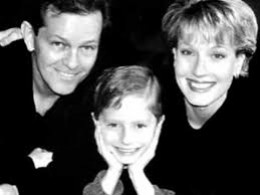 Children learn more from adults because of their vaster education & experience. Children who grow up in a primarily adult environment are more advanced intellectually because of the mental stimulation their particular home environment provides. Such children in their interfacing with adults adopt more mature behavior, mannerisms, mindset, & outlook. They also have a more advanced vocabulary.

Parents teach their children things that siblings can never teach. After what can siblings teach to other children. Siblings are merely children themselves. They do not have the experience that adults have. This explains that children who grow up in an environment surrounded by other children are more stunted in their intellectual development. They develop immature behavior, mannerism, mindset, & outlook. They even have a more rudimentary vocabulary.

Parents are &/or should be the main primary interactors & teachers of children. Parents have a wider & more advanced array of knowledge than siblings do. It is totally unwise, even foolish to believe that children learn more from other children than they do from adults. Such a premise is ludicrous, even illogical on its face. Studies have proven that children who associate mainly w/adults are more advanced in so many ways than children who associate mainly w/children.