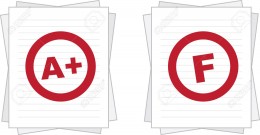 Only children are known as the smartest of all birth orders. Only children interact primarily w/adults who have more experience, education, & knowledge than mere siblings. Because of family size, only children have access to parents in terms of communication that children w/siblings will never have. Only children also have monies for books & other intellectual paraphernalia which puts them ahead academically & intellectually. Only children also are exposed to myriad cultural activities which positively impact on their education.

W/oldest children, their intelligence & smartness is solely dependent upon family size. Oldest children in small families(2 children per household) are oftentimes treated as only children. Such children are given individualized parental attention & they primarily interact w/their parents. Because of this interaction w/their parents, they are advanced intellectually, academically, & mentally. Like only children, oldest children in small families have monies for books & other intellectual paraphernalia, not to mention monies for cultural & intellectual activities.

However, oldest children in large families aren't so smart. In fact, they are intellectually immature because their primary interactors are younger siblings. Dr. Zajonc , a social psychologist, indicated that the more children in a household, the more intellectually immature & backwards children are. Oldest children in large families don't have time to devote to their OWN intellectual & mental development as they are forced to raise younger siblings so as a result, their intellectual & academic development suffer. As their parents don't communicate nor interact w/them, except to have them raise & parent siblings, their adult interaction is very sparse so they act just as childish as their younger siblings & aren't as mature as oldest children in small families nor only children. To aid in the intellectual backwardness of oldest children in large families, there are no books nor any type of intellectual paraphernalia in the homes of large families. As reiterated before, large families place little or no emphasis on book intelligence & academic achievement as small families DO. Parents of large families really DON'T care if their children achieve in school or not, that is the LEAST of their concerns as opposed to parents in small families who place PARAMOUNT IMPORTANCE on their children's academic achievement.