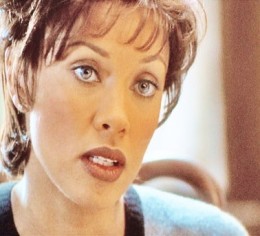 Oldest siblings oftentimes carry the family. They are oftentimes the real parents of the family. They are parentified children early in life. This means that they assume adult roles, duties, & responsibilities while children in other birth orders enjoy a normative childhood & adolescence. It isn't unusual for oldest children to raise & parent younger siblings.

Oldest siblings are the fixer upper in the family. Whatever problems there is in the family, oldest siblings are expected to solve the problem at hand. After all it is believed by parents & younger siblings that since they are the oldest, they ought to KNOW. They also are held to be the example setter for younger siblings. They must be strong for everyone in the family. They aren't allowed to show any type of vulnerability for that would be perceived by the younger siblings as weakness.

Oldest siblings are treated the most disparately of all birth orders. They are supposed to be the perfect ones who ought not to fail. In other words, they must never fall short. Parents can be quite unforgiving if oldest siblings fall short for what that would be egregious in the eyes of younger siblings. They may be even punished for what younger siblings do-after all, they should have prevented younger siblings from misbehaving. They are oftentimes punished for things at the same age that younger siblings at similar ages will get away with.

Oldest siblings are the ones taught that they don't matter & are last after their parents & siblings. They must learn early to put & shut up. They are the ones who are human doormats for to establish boundaries & to say no to parents & siblings means that they are "selfish". So they are told that their individuality, needs, desires, goals, & aspirations are nothing & that it is family above all. They aren't allowed to have individual, me time, & any type of privacy because that is viewed as "selfishness". They must be available 24/7/365 for parents & younger siblings.

Even in adulthood, oldest children are THE ONES who oftentimes must support their family of origin financially, oftentimes forfeiting their own financial worth. It isn't unusual for adult oldest children to put their original family before that of their significant other, spouse, & even children. Again it is because they've been inculcated with the premise-family above all. Oldest siblings are simply SLAVES to their parents & younger siblings.