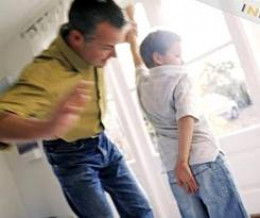 People from large families tend to become less loving, harsh, uninvolved, uncaring,& even neglectful parents because their OWN parents were uninvolved in their lives.Children become how they are raised.Children in large families don't receive adequate parental love & attention.They oftentimes raise themselves & each other.Parents in large families are oftentimes parents in name only, no more no less. They are perfunctory parents i.e. they perform the duties of parenting w/o being concerned about the emotional, mental, & psychological development of their children.They take care of the children's physical needs, if that. Neglect, especially emotional, mental, & psychological neglect are commonplace in large families.

Parents from large families seldom teach their children.They expect their children to learn on their own as they did when they are children. They dismiss the importance of parental involvement in their children's lives.They prefer to leave their children to their own devices.They are of the school that if their children learn fine & if they don't,well too bad. One can describe parents from large families to be quite hands off, if not lackadaisical or even brutishly uncaring towards their children.They also seldom talk or discuss things w/their children.They feel that teaching & talking to their children are unnecessary, feeling that is what siblings are for.

Since parents from large families feel that it is unnecessary to teach, talk, &/or discuss things w/their children, if their children make a mistake or otherwise miss the mark, harsh punishments are aptly supplied.It is not uncommon for parents from large families to spank &/or even beat their children because that was how the parents themselves were raised. Even if they have small families themselves, they don't spend time w/their children, teaching & guiding them.They feel that the latter should teach & guide themselves.Yes, parents from large families raise their children in a harsh, if not inhuman fashion. They also don't care about the emotional, intellectual, mental, & psychological welfare of their children. They parent at the most instinctive, primitive level.

Parents from small families are more loving, giving, caring, & involved because they were raised that way.In small families, there is close relationship between parent & child.Children are given individualized attention & love. Parents teach & discuss things w/ their children in small families.