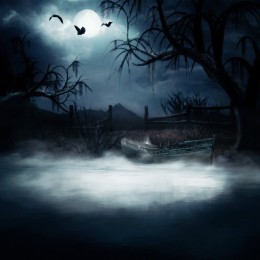 According to religious folklore, 3 A.M. is supposedly considered the Devil's hour. This is because 3 P.M. is supposedly the time that Jesus Christ died on the cross. This religious folklore proclaims that since 3 P.M. was Jesus Christ's time, 3 A.M. is deemed quite the opposite. This folklore maintains that 3 A.M. is the time where the devil & other malevolent forces are the most active. Many paranormal specialists of this vein indicates that this is the time when the veil between the physical & spiritual world is least.

There are many people who are very apprehensive regarding 3 A.M. They maintain that if they wake up at that hour, there must be something ominous. Many will pray to guard themselves against so-called demonic forces. There are others who assert that 3 A.M. is the apex of the night. They contend that this time is the very darkest before the coming dawn.

Aside from the religious folklore, 3 A.M. is considered an ominous time. Any telephone call at 3 A.M. denotes an emergency of some kind or even a notification of death. My late mother was notified at 3:25 A.M. in 1990 that my late father has died.

In essence, according to folklore, myth, & urban legend, 3 A.M. is the quintessential night hour & nighttime has the worst reputation. The connotation of night is not a good & even an evil thing because things that are so-called undercover & forbidden occur during the night. This is a leftover from more ancient times where night is seen as the time where suspect things occur.