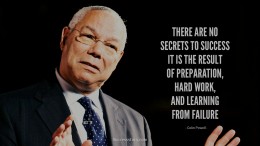 How (we interpret) not getting what we want affects us more than how others perceive us. Negative "self-talk" is self destructive and eats away at one's self-esteem.
I've known people who ONLY replay their "negative experiences" in their life. If it weren't for old photographs you'd swear they never smiled or laughed in their whole life!
The reality is (everyone fails) from time to time but only those who persist are able to find a way to use those "failures" as lessons and stepping stones to find joy along the way.
"Never let success go to your head and never let failure go to your heart." - Anonymous
"Life is all about how you handle plan B" - Anonymous
Every ending is a new beginning!