On March 18, 2013, Vanessa Williams has reached the half-century mark. She has made a significant mark in the entertainment business and in society. She was the first Black Miss America. She then went on to top the recording charts with memorable songs such as The Right Stuff, The Comfort Zone, and Save The Best For Last.

She started her career as a R&B singer and has evolved into a jazz chantreuse. She made a Broadway splash in Kiss of the Spider Woman. She has since appeared in numerous plays such as Into the Woods, Sondheim on Sondheim, and recently, The Trip to Bountiful. Her movie and television credits are quite numerous. She continues to astound us with her prodigious and massive entertainment talents and insurmountable star power.

She even embraced 50 as being fabulous. She has always stated that she NEVER intends to stop working. She maintains that the BEST is yet to come. So Happy Belated Birthday, Vanessa. Actress, author, singer, and dancer.......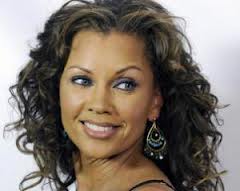 This woman is quite comfortable with being 50. She KNOWS and OWNS it so to speak. Many celebrities can take a lesson from her. Age is only a state of mind and a number, nothing more, nothing less.