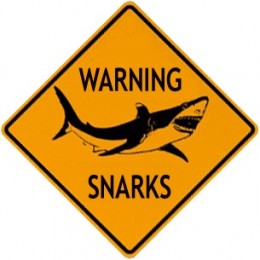 Yes I have "hunted" a snark although I did consider to let it be.
When I finally overwhelmed it by transforming its n to a longer stemmed n, an h that would be.
You "see," I ended the snark and gained a particular shark; perhaps somewhat relative to the snark indeed.