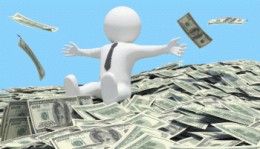 The agenda of mainstream media is ratings and profits!
The more viewers, readers, and listeners a network, publisher, or article clicks the higher fees they can charge advertisers.
This also explains the old media cliché: "If it bleeds it leads."
The more horrific, scandalous, or shocking a story is the more it plays. More people would rather tune into sexual assaults than WikiLeaks emails. That's where the ratings and money is.