It Had to Happen: Osama bin Laden Zombie Movie!
The low-budget film featuring the undead al-Qaeda leader may hit theaters this summer
Posted by DannyMiller Wednesday, February 08, 2012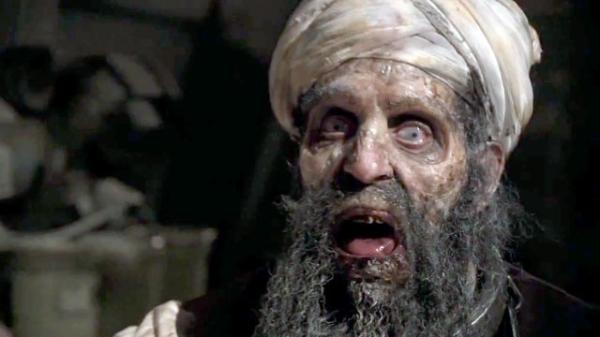 Much of the planet heaved a sigh of relief last year when U.S. forces finally killed the worlds most wanted terrorist. But what if Osama bin Laden, who was buried at sea on May 6, 2011, rose from his watery grave and led a murderous zombie jihad against the West?


That is the unhinged plot of the low-budget independent film coming this summer from Arrowstorm Entertainment. Called, appropriately enough, Osombie: The Axis of Evil Dead, the film was directed by John Lyde and stars Corey Sevier (Immortals) and Eve Mauro (Land of the Lost). In this full-length feature (which may provide the final nail on the coffin of the ubiquitous zombie genre)
http://social.entertainment.msn.com/mov … 36491ed420
is this disrespectful to the dead? yes..should we take it seriously? No. it just weird and the producers will risk Jihad,not me.