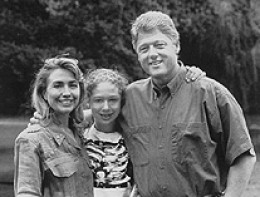 I believe 1-4 children is adequate for parents to provide children with the individualized love and attention they need. Also, at these numbers, children can be financially provided for. Parents can aptly exercise a span of control over this number of children.

Parents CANNOT effectively raise than 4 children alone. Any number of 5 and more children, oldest children are often enlisted or enforced to raise their younger siblings. In medium large, large, and very large families, oldest children are often parentified children. They are the ones who raise their younger siblings, forfeiting their childhood and adolescent years.

Oldest children in medium large to very large families spend their childhood saddled with adult responsibilities that they age psychologically beyond their years. Many oldest children in medium large to very large families become weary, oftentimes resenting, even hating their parents, by placing such a burden on time. Many parents of medium large to very large families EXPECT their oldest children to raise their younger children. Of course, this is PURE SELFISHNESS on the part of these parents.

Also the larger the family, the more socioeconomically impoverished the children are with its myriad disadvantages. Parents of large families oftentimes are unable to provide their children with the bare rudiments, let alone anything else. Large families oftentimes depend upon outside charities for even the necessities such as clothes and other rudiments. Children in large families have to work p/t to supplement family income.

Children in large families AREN'T treated equally in terms of parental attention. Older children are discarded by parents as they believe that such children don't need their attention and love. Meanwhile the younger children receive MOST, if not, ALL of the parents' attention. In large families, some will receive love/attention while others are benignly neglected or worse.(wrote hubs on this subject).

Children in smallest families(1-2 children) fare the best. They receive individualized parental attention and love.Small families have more monies allotted for cultural and intellectual activities.They also have ample opportunities to develop and use their utmost human potential. Children in smallest families aren't discarded like those in larger families.Oldest as well as youngest children receive parental attention.They also have the MOST opportunities to develop educationally and in other ways.