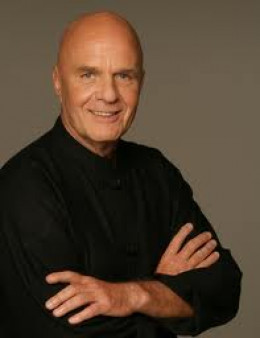 Some people do have quite difficult lives. They feel that they are on an endless treadmill as far as their life circumstances go whether it is relationships, education, career opportunities, career advancement, & other life choices. They probably have a pessimistic mindset which influences their approach & subsequently their outcomes regarding relationship, educational, & career endeavors. Many feel that things should be much more smoother & easier to achieve. However, studies have proven that many people who are successful had long, arduous roads to success but they persisted & visualized their success instead of concentrating on the roadblocks to such success.

Many famous people who have achieved success didn't have an easy go of it. They struggled, failed, & overcame obstacles, sometimes obstacles that would break many people. It is very few people who had an easy go in life; the majority who achieved something worthwhile had to struggle & overcame many obstacles both physical, psychological, & human.

Also many who have achieved success have thought & acted outside the box. One oftentimes cannot follow & adhere to others' paradigms & expect to succeed. Others' paradigms are THEIR paradigms, not yours. One has to be able to write & follow one's own rules if h/she wishes to succeed whether it is relationships, career, education, & socioeconomically. Other people will only inculcate according to their particular premise & purview. Many times if one follows others' paradigms as to how things should be in terms of relationships, careers, education, & money, one will oftentimes fail because it is NOT his/her individual &/or unique paradigm.

One has to rebel & defy the old, used & tried paradigms in order to succeed on his/her terms. Many successful people refuse to follow what others mandate that they should follow. They established & instituted their own methodology of success whether it is relationships, careers, education, & money. In essence, if something does not work for you, ditch & discard it as history & CREATE YOUR OWN SYSTEM.

If something is difficult, perhaps you are on the wrong path. Decide what your path is & follow it. Create, establish, & institute your own path as to how you want things in your life to operate. Create YOUR OWN rules as other successful people have done in the past, present, & probably the future.