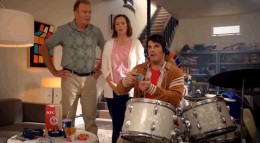 Teenagers wanting to be "free" of their parents is nothing new in the U.S. They went away to college, joined the military, got married, or found jobs and roommates in order to move out.
However we're starting to see a trend of young adults with no desire or ambition to ever leave "the nest" and many of their parents are happy to oblige them.
Without discipline being utilized early on disrespect rears it's head.Parents are nothing but human ATM machines who desire to be "friends" with their teens more than being their parents.