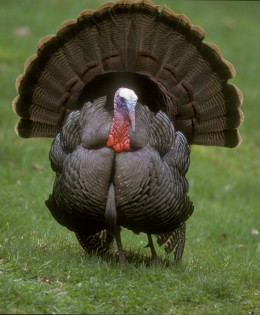 I am going to share with you here the stuffing my late Mother made and it is oh so delicious. I have made it over the years and served it to ten of thousands of people and they always say wow when they taste it.

You want to start off by cooking a half pound of your favorite pork sausage in a large skillet until it is crumbled and no longer pink. Drain well.

Pour the sausage that you drained into a large mixing bowl and add the below ingredients to the mixing bowl.

1. Four Large Cans Chicken Broth ( Full Flavor Not Fat Free Or Low Fat )
2. One teaspoon ground sea salt.
3. 2 Eight Ounce Packages Herb Seasoned Stuffing Mix.
4. One Sixteen Ounce Can Whole Berry Cranberry Sauce.
5. Two Cups peeled and diced Granny Smith Apples.
6. One Half Cup Butter Melted.
7. One Half Cup Each Fine Chopped Onions and Celery.
8. One Tablespoon Dry Ground Sage.
9. Four Large Well Beaten Eggs.

You will want to mix it up very well together and then pour it out into either one large or two small baking pans that have been well sprayed with vegetable cooking spray.

Bake in a 350 degree oven until the stuffing is firm to the touch.

We like to serve this with a cut out square of the stuffing on the plate and then a few slices of turkey or chicken are placed on top and then a large cooks spoon of turkey or chicken gravy is spread over the top. People just love it.

Serve another small serving of cranberry sauce with the dish.