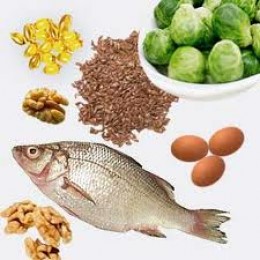 Even though you may be able to take fish oil supplements without having a reaction, you probably shouldn't because it may cause an extremely unpleasant reaction.

While fish and fish oil supplements are promoted as important parts of a healthy diet, people with seafood allergies can obtain the healthy components of fish Omega 3 fatty acids through other sources without the risk of potentially harmful reaction.

Spirulina and other micro-algae supplements are available in most health food stores. You can also get omega-3 through flaxseed and flaxseed oil, canola, soybeans, soybean oil, pumpkin seeds, and various nut oils, such as walnut.
I hope this info will be helpful to you.