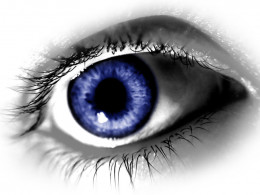 Foods highest in vitamin A. Carrots are the food that comes to mind. They are high in vitamin A, and carotenoids. When you think of vitamin A, think color. The vegetables and fruits of red, yellow, and orange are the highest in carotenoids. Squash, yellow, and red peppers. Vitamin A is best obtained through a carotenoid complex, as high doses of vitamin A can cause toxicity. There are numerous supplements to improve, and maintain vision, and eye health. Among them are Ocu-Care as well as
TwinLab - Ocuguard
Among the other supplements are lutein, and b complex.
Old saying: Ever see a rabbit wearing glasses?