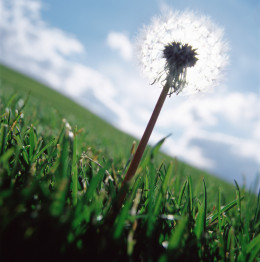 Dandelion leaf, and root are used for numerous health problems. Including to cleanse the blood, acts as a diuretic, as well as blocking cancer cells of the breast, and prostrate, as well as an anti oxidant, anti inflammatory, and protects the liver from toxins.
A standardized formula of dandelion was used in many trials, as well as a crude extract,and proved to be very effective for the uses stated.
Specifically, dandelion leaf blocked breast cancer cells, and decreased the growth of those cells.
Dandelion root, on the other hand, blocked the invasion of prostrate cancer cells.
Those who have allergies to pollen, or ragweed should probably not take it, or at least consult a physician, as you may not be able to take this particular supplement. A possibility of allergic reaction does exist.
http://www.amazon.com/Natures-Answer-Da … on+extract
Reference: pubmed
How ironic that most of us spend a lot of money, and time to get rid of this weed, when it has so many health properties?