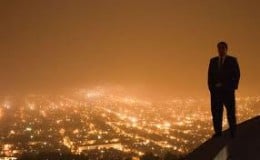 The upper middle & upper socioeconomic classes are the most content. Also those who have college & graduate degrees. These groups that have the choicest jobs, not to mention opportunities, that transform into having the best quality of life for themselves & for their children.

The upper middle & upper socioeconomic classes have monies for the necessities & for luxuries. They have access to safer, better neighborhoods, health/medical care, nutritious food, quality clothing, & education for their children. They also have the means to influence society by virtue of their socioeconomic power. Since they are highly educated, they can make better decisions & choices for themselves & society.

They are also the most content as they are a FEW PAYCHECKS away from poverty & homelessness. They have investments in addition to savings so they do not have to worry about living from hand to mouth like average people seem to do. Many of them are in higher level, managerial, executive, & specialized positions which will not in all probability be outsourced or automated. They are.....IN CONTROL & OWN & these components add to their overall contentment w/life. They OWN life instead of life OWNING them.