Athletes get injured. It seems to just be part of the training process sometimes, but that doesn't mean there aren't techniques available that can help.

Massage and recovery company Moji, a specialist in self-massage products, recommends mixing stretching and massage to aid muscle recovery. The company created the following infographic: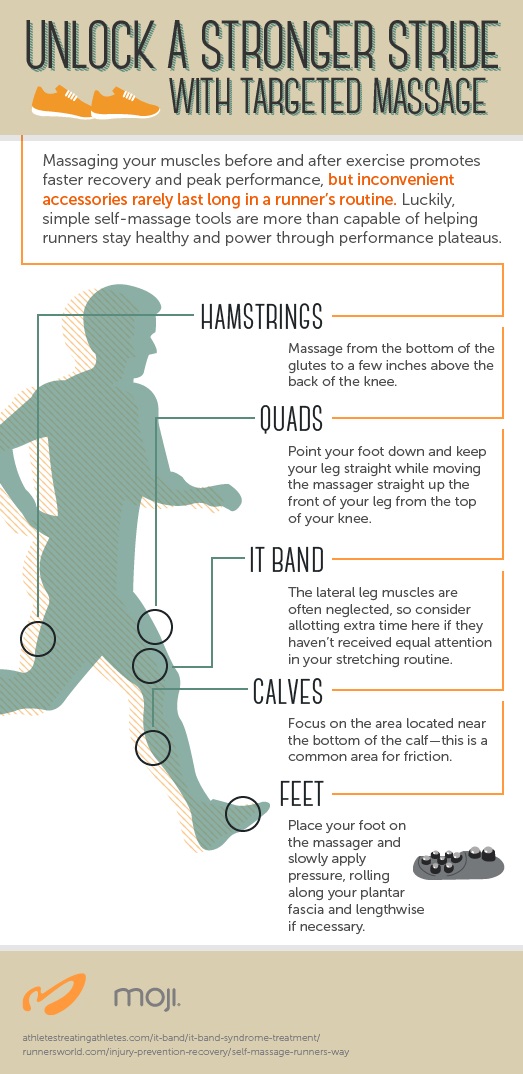 In its blog entry, Moji also discusses some specific stretching techniques for each physical region discussed in the infographic.

Have fun and be safe while training – and if you're on the mend, then heal well!