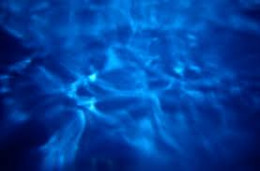 Blue is SO MANY, MANY THINGS........
(1) The all-g-to color. Blue can be worn anytime. No matter what, this color is IN.
(2) Nordic. Blue brings to mind the cool, northern atmosphere of Scandinavia. It is Nordic beauty at its finest.
(3) Understated. Blue is subdued, quiet, never shouting. It is.....STILL, SILENT.
(4) Cool. Blue is the color of coolness. It soothes the body, mind, & soul.
(5) Soulful. Blue is the color of the soul. It is deep & resonant.
(6) Icy. Blue can be distant & very unapproachable. It even can be unattainable, even C-O-L-D.
(7) Depressing. Blue can be a dismal funk. A feeling of minor dejection but not so deep to be abysmal. There is a genre of music called the blues which aptly describes this state of mind.
(8) Americana. Blue is quintessential American. Yes, there is nothing more American than this color.
(9) Summer. Blue is the color of summer with its clear, bright skies & beautiful waters.
(10) Tranquil. Nothing is more relaxing than blue. It is the color of escape, peace, & relaxation.
(11) Calm. Blue is escaping from the mad world. It envelopes one in utter nirvana, even bliss.