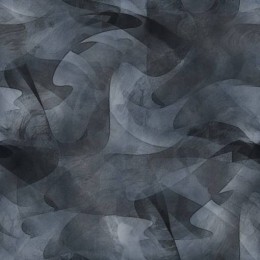 (1)Nondescript-gray is the ULTIMATE NONDESCRIPT color. It fades into the background.
(2) Anonymity-gray is the color of anonymity.
(3) Conservativism-gray is the don't make waves color. It is the middle of the road color. Remember the man in the gray flannel suit of the 1950s.
(4) Monotony-gray is monotonous, safe. If one lives a gray life, one lives a life of monotony, doing repetitious things, & going through the motions of living.
(5) Conformity-remember the organization/company man in the gray suit. Gray was the business uniform in the 1950s & 1960s corporation.
(6) Neutral-gray is THE NEUTRAL color in more ways than one- it is the in-between color, never extreme. It sits on the fences, never taking a side, neither here nor there.
(7) Purgatorial- gray isn't the whiteness of heaven nor the blackness of hell.
(8) Venial-gray is minor & forgivable transgressions.
(9) Understated- gray is the ULTIMATE UNDERSTATED color. It is quietly elegant & chic.
(10) Cool- gray is the acquired cool.
(11) Sophisticated-gray has a discerning sophistication which is misunderstood by many & is only appreciated by a minute few.
(12) Smoky- gray has a sensuous quality which VERY FEW can comprehend.
(13) Middling-gray is well, neither black nor white but a combination thereof.
(14) Medium- gray is THE MEDIUM neutral.
(15) Futuristic-gray is the color of the future- it is a combination of minimalism, sophistication, & edginess.
(16) Minimalist- gray is the color of pure minimalism- it is the NO-NONSENSE color.
(17) Androgynous-gray is the TRUE ANDROGYNOUS color which appeals to both men & women.
(18) Stateliness- gray is the color....of EXPERIENCE. It is a color of acquired taste. One has to have lived to truly appreciate gray.
(19) Mousy-ugggggggh...........
(20) Drab- yawn, yawn, yawn.............
(21) Colorless...........
(22) Robotic.............