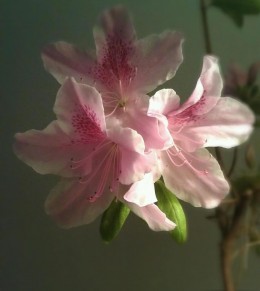 Last Summer, I got my first azalea for my balcony garden. I got my first flowers this year!

Everything grows here, but if you are in the valley, watch out for the heat and sun. If you have a good combination of sunny, partial sun, and shady areas, just about anything goes.

Sunset has the definitive gardening book for the wild, wild, west. We are in Zone 9.