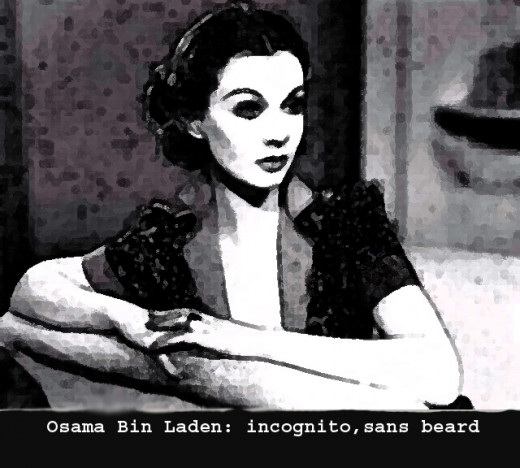 Politicians have a reputation for being shady. Watergate,Slick Willie,Marion Barry,Eliot Spitzer,Anthony Weiner etc. So please excuse me for being skeptical,but I still have a hard time believing that Bin Laden was killed by Navy Seals in 2011.Here's why: His father, Mohammed bin Awad bin Laden is supposed to be a billionaire.It only follows that a billionaire would have a lot of friends who were also millionaires and billionaires.Right? On top of that, Osama was portrayed as being very popular in the Middle East.And let's not forget that he was also supposed to be the head of one of the most violent terrorist organizations in the world: al-Qaeda.

Taking all these facts into consideration, it doesn't seem likely that a man with such means and public support; in his own home territory; the alleged mastermind of 911,would be so careless and unprepared that a handful of Navy Seals could waltz right in and take him out so easily. And keep in mind,that's only after the helicopter is supposed to have crashed inside the compound, making a godawful noise that could have been heard a mile away.What really blows my mind is that I watched President Obama on TV; standing there with a straight face selling this story to the world.

If my father was a billionaire and I was the most wanted man in the world, I would have 24/7 video surveillance,attack dogs,a small army of armed guards,radar; even a police scanner! I would have spared no expense; even Jodie Foster had a Panic Room! This is why it seems more like a lie than the truth.It just doesn't add up.My theory comes in two parts: Either Bin Laden and al-Qaeda were an invention of the US government that never truly existed,or Bin Laden made a deal to become invisible.I have provided a photo that depicts what Bin Laden might look like today; after undergoing plastic surgery to conceal his identity.