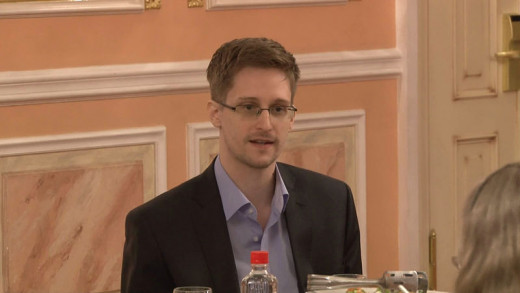 Responding to a question about mass surveillance in Russia from Edward Snowden---who is now enjoying his asylum in an undisclosed location in Russia, Vladimir Putin said:

"Our intelligence efforts are strictly regulated by our law so...you have to get a court permission to stalk that particular person. We don't have as much money as they have in the States and we don't have these technical devices that they have in the States. Our special services, thank God, are strictly controlled by society and the law and regulated by the law...Of course, we know that terrorists and criminals use technology so we have to use means to respond to these, but we don't have uncontrollable efforts like [in America]."

What is your reaction to Snowden's appearance?

Has Edward Snowden now, as Anne Applebaum (foreign policy columnist for the WASHINGTON POST) tweeted, "just officially made himself into a Russian propaganda tool"?