IMHO: After the election, maybe 2-3 months down the line, the worst talking heads will be replaced in hopes of gaining some public trust of the delusional media again. I believe they have some of the most incompetent brainwashed reporters that actually believe the fake news they read off a script, some know better and do it anyway. There I said it, and feel better for getting it off my chest. NOT all journalists are stupid, many are still honest and believe in integrity, thank God for them.

Paul Joseph Watson, "You've almost succeeded in destroying the 4th estate and you should be ashamed of yourselves.

This is why 94% of the American people don't trust you.
When are you going to get that through your thick skulls?
You lie, you smear, you ingratiate yourselves with wanton abandon.

Dear mainstream media: You've betrayed your profession, sacrificed its once sacred principles, and stabbed the American people in the back."

Wikileaks has pretty much confirmed that the mainstream media is a public relations firm for Hillary Clinton, said Paul. "Your presstitutes" .... sell out hacks!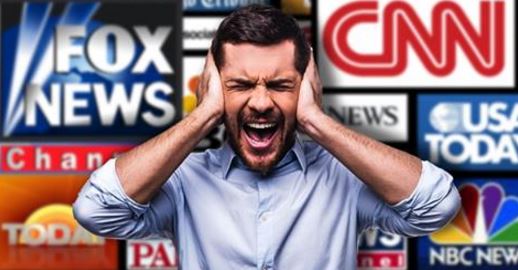 All of MSM has been infiltrated with its hacks. Its hard to listen to them.

Watson didn't hold back in this video, be warned!
Paul's Rant: https://www.youtube.com/watch?v=GpLAzAZXi2A
142,278 views since yesterday, not bad!