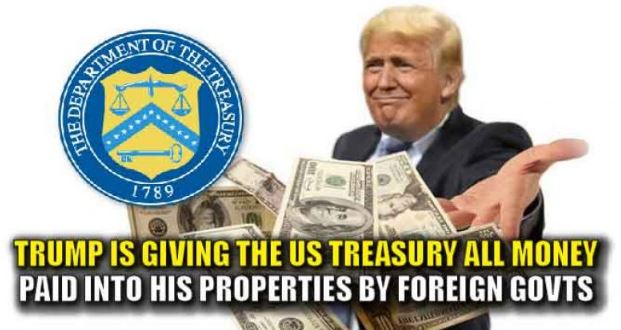 MAGA!

He put all of his business assets into a trust, and will dedicate his life to serving as the President of the United State of America. Any and all income from properties in other countries from foreign governments Trump will donate to the US Treasury Department. He is a very gracious and generous man who loves America. I love that saying, 'put your money where your heart is'!

Trump will not take the $400,000 per year salary as President.
He is volunteering his time, talents & $ to Make America Great Again!