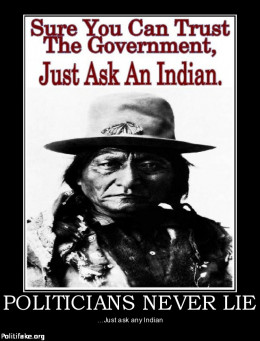 What do you mean "begin to tell the truth again?"
When did they ever tell the truth? I'll bet that's a big reason why 40% of the electorate doesn't even vote...they don't believe ANYONE is sincere enough to deserve their vote (I once felt that way).
Sure there have been honest politicians but they have been the exception rather than the rule and a rare exception at that. Of course I'm only speaking for my lifetime experience - maybe George Washington never told a lie or honest Abe really was honest but I wouldn't know first hand about them and the way history in America gets rewritten by the left who knows what to believe.
So those are my thoughts about corupt politics in the USA. Oh, one more thing. Corruption is far from unique to politics. Look anywhere in today's society from science and education to medicine and corporations, corruption (basically lying) is rampant in every aspect and profession of todays society which leads one to believe or conclude that the problem is not politics but people, sinful, unprincipled, selfish, selfserving people, they are everywhere...it's an epidemic!