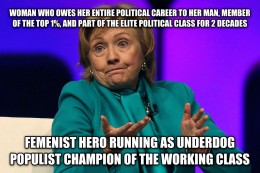 Won't solve the problem and isn't possible with this electorate.

The only solution would have to start with an elimination of the state-ist media complex otherwise known as the main stream media and a national about turn from immorality to morality.

This war against state-ism was lost long ago save the battle won by Reagan which now appears in context of the war to have been short lived.

Even if Trump is elected that change will not stand a chance against the likes of HRC and the political classes whose only goal is to enlarge government and hold onto power so at best resign yourself to a guarded optimism in a never ending war.