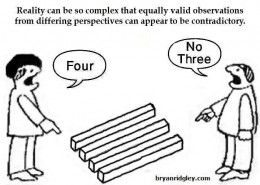 If Trump was a Russian citizen & countermanded Putin publicly then that would be a definite "yes' on the treason because Russia broadened the definition of high treason as part of a crackdown on dissent that includes, "constitutional order, sovereignty, and territorial and state integrity ... "granting financial, technical, consulting or other help" to global companies and foreign countries.

John Shattuck, a legal expert and former Assistant Secretary of State, has warned that "a specter of treason hovers over" President-elect Donald Trump, following his denigration of multiple U.S. intelligence agencies that Russia engaged in cyberwarfare against the U.S and his dismissal of a bipartisan call for an investigation of alleged Russian hacking of the Democratic National Committee (DNC).

Mr Shattuck pointed out that treason is committed by a person who adheres to their enemies, "giving them aid or comfort," or who has "knowledge of the commission of any treason [who] conceals and does not disclose".

What the law says:

TREASON. Whoever, owing allegiance to the United States, levies war against them or adheres to their enemies, giving them aid and comfort within the United States or elsewhere, is guilty of treason and shall suffer death, or shall be imprisoned not less than five years and fined under this title but not less than $10,000; and shall be incapable of holding any office under the United States. (June 25, 1948, ch. 645, 62 Stat. 807; Pub. L. 103–322, title XXXIII, § 330016(2)(J), Sept. 13, 1994, 108 Stat. 2148.)

ENEMY OF THE STATE: According to 50 USCS § 2204 [Title 50. War and National Defense; Chapter 39. Spoils of War], enemy of the United States means any country, government, group, or person that has been engaged in hostilities, whether or not lawfully authorized, with the United States; (3) the term "person" means (A) any natural person; (B) any corporation, partnership, or other legal entity; and (C) any organization, association, or group.

Please quit bringing up Clinton folks. If you want to talk about HRC then please open your own question. Thank you. This is a specific Q regarding Trump: not Obama, not Clinton, not the tooth fairy that didn't give you a quarter when you lost a tooth as a kid.