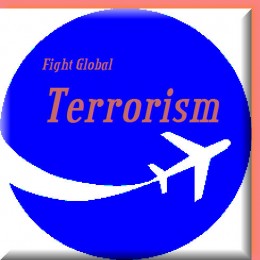 Michael
It seems that the current ACLU represent anyone that wasn't an American, I mean a true American not one that is just a citizen. The sad thing about the ACLU many of them are Jewish, and it seems ridiculous that they would want to defend the people that want to kill them. It is unbelievable that a temp cessation of refugees and immigrants from 7 countries for 90 days can be legally attacked by this or any other group. American citizens are homeless and who are representing them. Veteran put their lives on the line and who represented them against the VA?
The is for the protection of America and American Citizens, and properly vetting anyone coming into the country is a national security issue. And remember that pres GW Bush got the Patriot Act without a state of war being declared under the justification that it was needed to secure the US from the terrorists. And pres Barack Obama extended it when it was to be terminated. Again when there was no declaration of war. Where was the ACLU to protect us and our privacy from the government Probably in GITMO.

Where was the ACLU a couple of years ago, when a US Marine made a wrong turn and wound up at the Mexican border, and he was in Jail/prison in Mexico for the better part of a year. Gov Jerry Brown was negotiating with Mexico and he chose to turn a blind eye, the Obama state department and Obama himself did nothing. But two people from Iraq get detained at the airport, and the ACLU and the liberals are all over it. Where were they when an American Soldier didn't get anyone to help him. But if we turn back someone from Mexico after they Illegally crossed the border we treat them like a de facto American Citizen.

So for the 2nd ?, I was going to say Extreme Islamic Muslim Terrorist, but after writing the first part, I would nominate the ACLU.