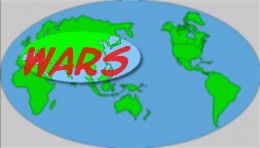 Luke, Attendance at the Inauguration, who cares. What pages were deleted specifically? A web search of what? He is catering to the will of the people that made him president, and he is working off those campaign goals.
Name a Major inaccurate statement and how is it inaccurate? Disregard the ones mentioned in your ? as they are not important.

As for Climate Change, I wrote a ? on it that you can't answer because there is no answer for it.
What facts of the world. Even the Big Bang Theory while well established in the current scientific community is NOT a fact. Neither is Einstein's Theory of Relativity, and even Einstein knew it because he tried till he died to perfect his Grand Unification Theory.

So what is your definition of facts as stated in your ?.
Trump's deal is to change the continued decline of the US for the last 28years, into to the great United States that it once was, a very long time ago.

As far as the thought police, you don't have to look any further than the NSA, the enacting of the Patriot Act with out any declared wars, by pres GW Bush, and extended by pres Barack Obama. The social reengineering by Hollywood and the Main Stream Media. A media that claims to be a News organization, but it doesn't report the news, it season's the few facts with its pundits, and tone in which it delivers it to their audience. They report on everything that Trump accomplishes for the people as a negative, while never acknowledging the failures of the democrats, especially Hillary Clinton and pres Barack Obama. That is subliminal thought control.

I really don't understand the point of your question, although I tried to answer every point you stated in it. For the record, I am not democrat, republican, independent or any label. It just so happens that I think the democrats, and their liberals have done more damage to the average person than the republicans. I like Donald Trump because both the democrats and the republicans fear that he will break their do nothing political clubs. We don't need lifetime politicians in congress, we need politicians that will work for the people that elected them, and move the politics to the center.
Del if u wish.