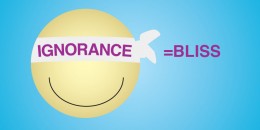 It's always been a mixture of good and bad.
Looking back over history there has (always) been wars, genocide, plagues, racism, sexism, various forms of discrimination, and criminal behavior.
The primary difference in the times we live in today and the past is we're instantly informed of things happening outside of our towns, cities, states, or nation due to 24 hour cable news and social media. One old adage is "Ignorance is bliss."
When were less informed with activities taking place around the goal it was easier to be optimistic about our future. Today we're greeted with one batch of news stories every 30 minutes encouraging us to worry about one thing or another.
We also don't trust our government or elected officials.
Uncertainty creates anxiety. The cost of awareness is less bliss.