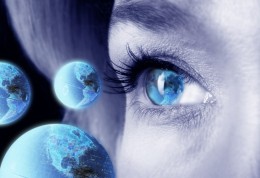 There are myriad ways:

(1) Separate gifted, smart children from average children. Gifted, smart children should never be in classes w/average children as the lessons will be downgraded to suit the level of average children. Gifted, smart children should have specialized classes for them from elementary school levels.

(2) There should be more emphasis on children's talent proficiencies. Children's talents should be nurtured & encouraged by teachers as well as parents.

(3) If children are gifted, smart- they should be allowed to start at a higher grade or even be skipped a grade or two in order to function at their intellectual level.

(4) Zero tolerance for school bullies. Children who are school bullies should be permanently expelled from schools & placed into IS schools or reformatories.

(5) In high school, there should be emphasis placed on college & career preparation for smart/advanced students & vocational preparation for the more average students.