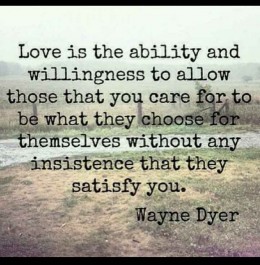 The word Love in itself is quite complex and complicated to understand. That even our senior most ancestors misunderstood it. Let's introduce the aura of love, through the testimony of our Creators. According to Christian belief, God created Adam and Eve amidst the beautiful Garden of Eden. But unfortunately Eve falls in the trap of the Satan Serpent due to her "Greed for Knowledge". She ate the forbidden fruit of knowledge in the form of an apple. But, Adam wasn't lured by the Satanic figure, to indulge in such a misdeed.Why Adam had the forbidden fruit of knowledge? The answer lies within a psychoanalytical prospect, the "Narcissistic" form of love. According to this belief, a person desires another person, not because he loves her. But, he can't imagine himself without her.
So, Adam betrayed God, cause he didn't wish to get separated from Eve. His head could hear the conscious whispers that Eve would be punished, and thrown out the Garden of Eve. For him, she was the mirror, without which he couldn't imagine himself. Thereby, he followed the misguided path of her.Was that right? Through, the love's point of view, it seemed right. But, was it, it wasn't, cause when you love someone, you should pray for beheading the trouble from his head. But, he mistakenly landed himself and her, in deep problematic issue.
For centuries, the feeling of love without love within it, has perished mankind. Don't run away from the charismatic chasm of Cleopatra, which bared neither the powerful Egyptian men nor the uproar of war.
Then , is the existentialism of "True love", a myth. It's not.It's just lost amidst the nature of our selfishness.
For example, A man plants a tree, he waters it, he gives a good of time after it's enhancement. But one day, he acknowledges that he need to leave this town. So he plucks the flower and takes it with himself.
This is the sort of Love we all are willing to deal with. When it comes with terms and conditions of our pleasure and fulfillment.
But, the word love starts the moment we attach "freedom" and "unselfishness" to it.
The sort of love where we connect with God, that's pure love. He enriches us with everything, but what does he demand?
Except our well, being. Nothing.When a couple separates, they curse each other, then move ahead in life. Was that love?
As it didn't come up with "Forgiveness", but captivated ego within them.
"True love" is different from the "feeling of love", it's everywhere.
Just seek for it.